In my last blog I spoke about the first half of my trip around Europe, I hope you found it a gripping read as we took a whistle stop tour through France, Belgium, The Netherlands and Germany. Today I have managed to insert photos so thought I would greet you with a view of Paris from up the Effel Tower before moving on from Berlin.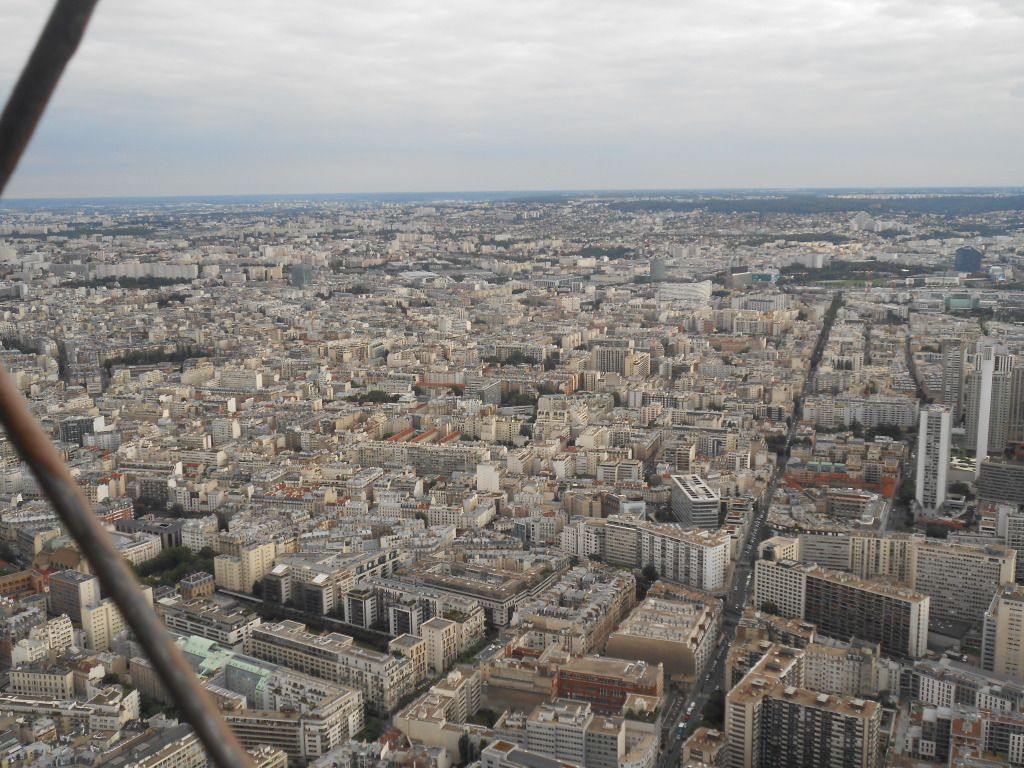 As you can see the French Capital is pure spectacle from such a hieght, this view alone is reason enough to head up to the top.
Last time I mentioned we had a 6 hour train journey from Amsterdam to Berlin, this seemed very long and tedious but compared to the journey we had ahead of us this was nothing. Our impending voyage was close to 1000km as we headed to the Croatian capital Zagreb. In an attempt to make the journey somewhat more bearable and less boring we decided to stop of in the Austrian capital Vienna for a day, we thus caught a night train from Berlin to Vienna taking around 12 hours.
Our attempt however was in vein. Vienna is very chic and current with many designer shops and outlets, in my opinion it is a city looking to stay modern but doing it in a way that makes everything expensive. This may be enjoyable if you have lots of money to spend but for the average Joe looking to kill some time, cheaply, it is rather boring. If you have been to Vienna and enjoyed it then I say 'each to their own' but this place was not for me.
Luckily we only had to spend one (half) a day in Vienna before jumping on another train taking us to Zagreb. This stretch of the trip was slightly shorter, only 6 hours, and went much quicker as we met some very interesting people, including a young lady who spoke 6 languages! We arrived late at night in Zagreb and didn't uncover the magnificence of Croatia till the next day. Croatia has a lot of things going for it; firstly it is one of the cheapest holiday destinations imaginable, they have their own currency called kuna, and we managed to get breakfast for two for the equivalent of £2.50. Also the Croats are some of the friendliest people I have ever met, their country is very beautiful and has an uncanny charm that is very attractive for a first time traveller such as myself.
During our time in Croatia we ate good food and drank good beer, all for very cheap, we also visited the most astonishing place I have ever been to called 'plitvice national park'. Here you can see why....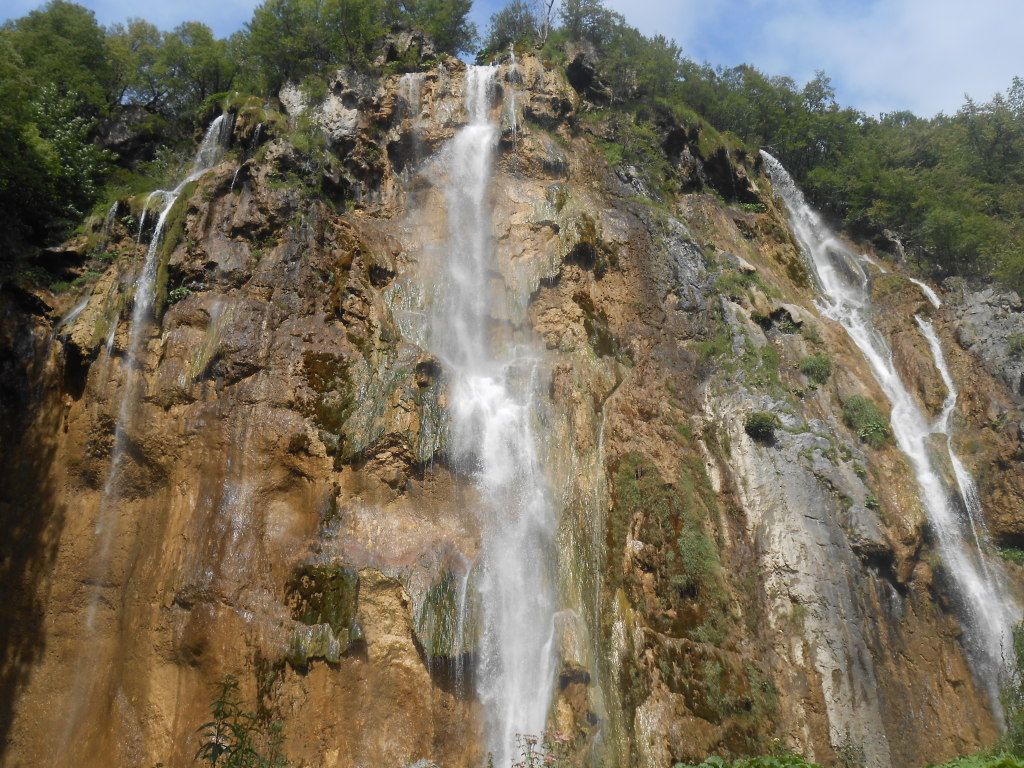 This place had everything, piecing blue lakes, giant waterfalls and endless caves it was a delight to visit and I thoroughly recommend it.
After Croatia we caught more trains heading to Italy. While in Italy we visited 3 different cities, Venice, Rome and then Florence. We arrived in Venice and as you can imagine it is quite remarkable, it doesn't attract millions of tourists for nothing; literally
everything
in Venice is done by water. It is quite hard to imagine until you see it with your own eyes but the whole city has water running through its veins, all the public services whether it be firemen, paramedics or dustbin men travel by boat. It is quite an experience and if you can put up with the smelly canals then it is definitely worth going, but watch out it's expensive.
Next stop was Rome, this place is somewhere I have wanted to visit since I was a young boy. Luckily for me Rome did not let my inner child down and provided some of the most enchanting sights I think I will ever see. All things Roman fascinate me, so to stand next to the Colloseum and see it up close was a delight to behold. The history behind the city is wonderful; I cannot wait to go back as there is so much to do.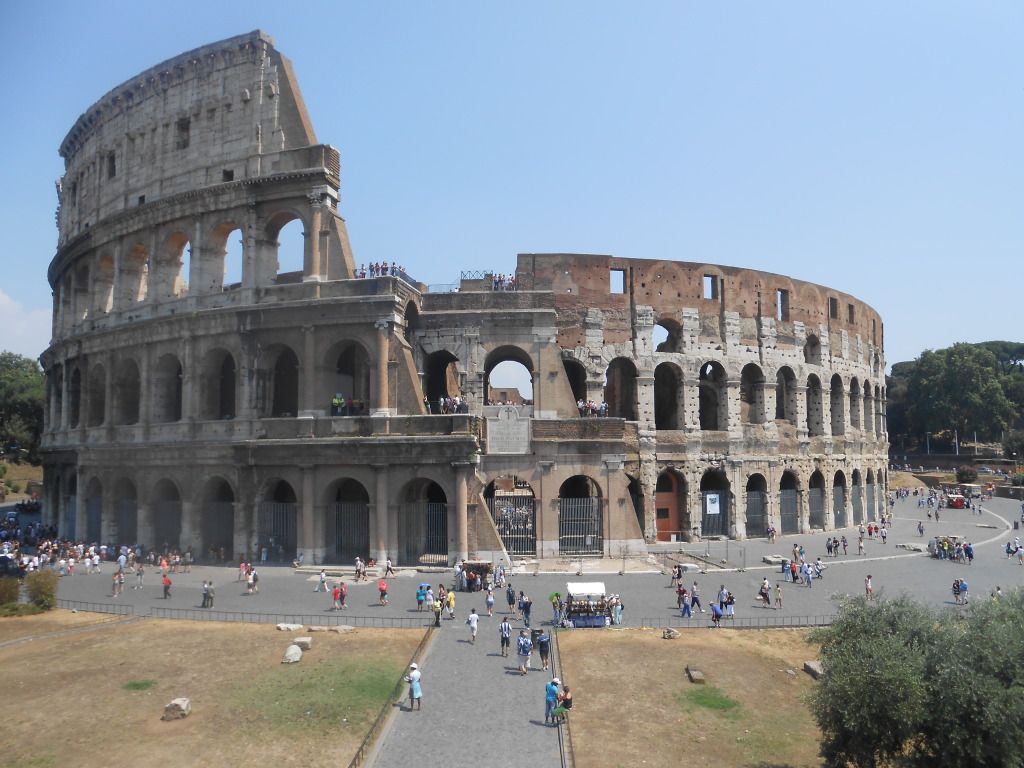 It really was stunning and even better inside!
While in Rome the Vatican City was another must attend for us, we had been recommended to visit St Peters Basilica and it did not dissapoint. I will start by saying that I am by no means religious, however this place is breathtaking, it is absolutely wonderful and the only place on my whole trip that knocked me speechless. There literally aren't words to describe this place, the sheer size of it alone is amazing but this combined with the amount of detail each individual little thing has is just.... WOW! Everything in here has had 110% of the designers' effort put into it and it shows. Even though I'm not religious I found this one of the, if not THE most astonishing place on the whole trip.
I can't recommend going here enough but if you do make sure you go early morning just as it opens not only do you miss huge queues but you get to walk round the place when it is nearly empty, it gets very busy later in the day, and is a much better sight when in total silence. I probably won't do the place justice with a photo but here is one anyway.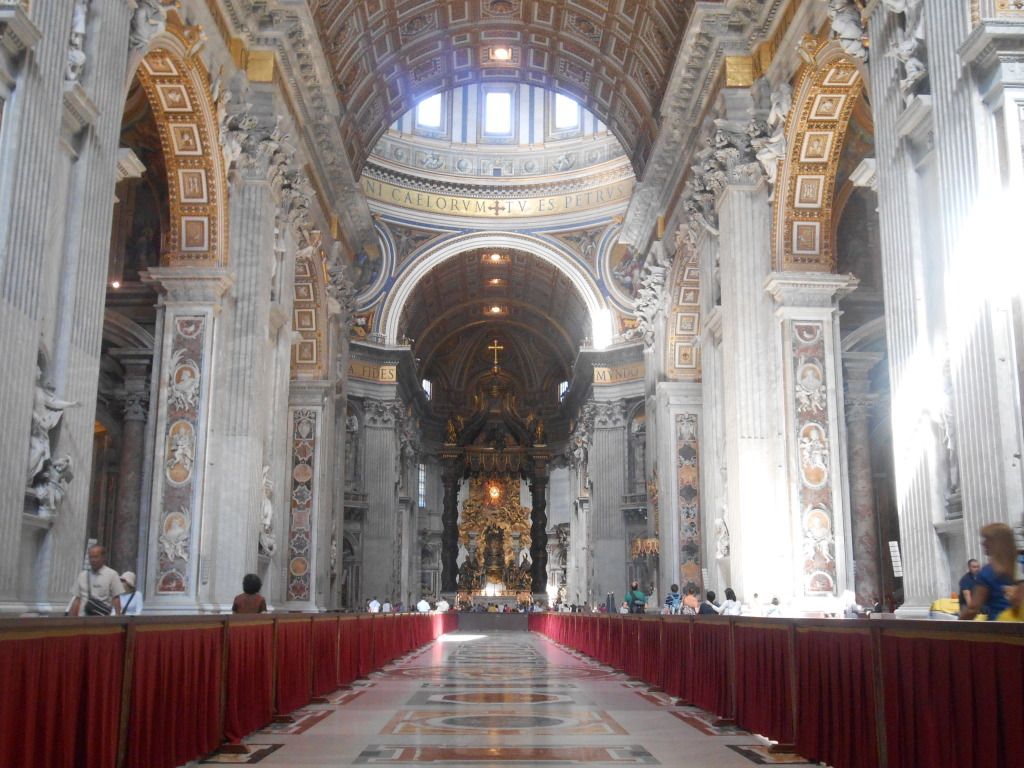 Next was Florence and although a very nice place to visit, ultimately it had a hard time matching up to Rome after such a spectacular time there. If you are a fan of architecture, particularly renaissance, then this is the place to go. I have also heard that the wine is very good, another Roland GTX top tip :wink: , but unfortunately I didn't get to try any. Florence is a splendid place but for the same price I would have to say Rome is much better and would therefore recommend you go there. :)
We then boarded a 13 hour night train to Barcelona this was the last leg of the trip and after a week here we would fly home. After a month packed full of travelling and tourist attractions we had a lot of downtime in Barcelona and therefore didn't see a great deal of the city, though what we did see was great. Barcelona is an awesome city to relax in as the Spanish people are very laid back. I can't praise any particular tourist attraction in Barcelona but I will definitely recommend the city as a good one to simply chill out. Also the beach has a rather pleasant view when sunbathing.. any men reading should know what I mean. :wink:
I had a fantastic time on my trip and I hope you enjoyed reading about it; I wanted to put a photo at the end that summarised my trip but I couldn't find/think of one fitting, instead I decided to go with this....
:-D
Thanks for reading.
Oliver :wink: