Just finished my weekend grind, I put in 8 hours on Friday and put in two 4 hour sessions on Sunday. I thought I had experienced a run of bad luck before but after this weekend I fear it may be the start of a real bad downswing. The cards have not been falling well for me. It's hard to tell what day was worse. I took a massive suck out on a Final Table of a $2.75 deep stack for a big pot when I got top set in against a gut shot basically and he binked his 6% on the river.
I really thought I was going to double the bankroll. I played very well on Friday it was such a soft final table too.
On Sunday I didn't even min cash an MTT all day. I didn't win a flip all day. I got QQ in against AK four times and lost all four.
You limped what mate?!
This one is my favourite!
The next two hands happened a couple hands apart on the same table of the same MTT!
The bankroll is now sitting at $325. Kind of scary to think I have dropped $75 in 4days. I am now unsure of how to proceed. I have started questions my skill as a player. I have been having a lot of self-doubt even though I know I am a winning player.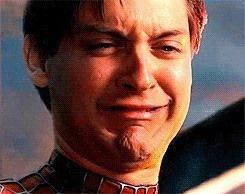 By the end of Sunday I was so scared to put money into the pot I folded QQ to a 4bet from the BB vs the B on 30bb because I knew I was running too bad for them to have TT or JJ.
Monday is meant to be my day off and I plan to spend it studying. I don't know if I should take an extra day off and review all my MTT's I played over the weekend or just get back on the grind and try to ride this thing out. I think i need to change my game plan and focus on taking lower varainced routes until i can get my bankroll into the green.
Hopes you all had a more prfitable weekend. Wouldnt be hard to beat mine.
GL, TJ