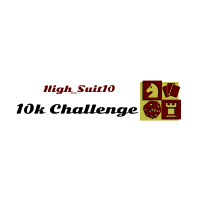 Hello again PSO users. Back again for yet another go. One of these times I will complete one of these challenges.
The 2.5k challenge was going well, however, after starting a new course at University I began to fall so behind in volume I had nothing to blog about, so the blog slowly died off.
With University coming to the end of the first year, I have decided to give it another go. This time I am trying to run a £100 into £10k playing MTT's. I hope to blog at least once a week but will see how results go.
Here's hoping for a better Challenge blog, GL at the tables,
TJ
Starting Roll: