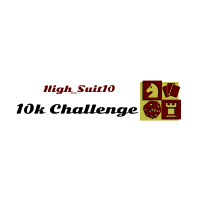 Hello, PSO users!
Back for an early update because I plan to not play over the weekend. As -EV as that may be I have a lot of Uni work to be getting on with.
Like most of the previous challenges, we have got off to a good start. Are first deep run was earlier this week we made the FT of the Bounty 1.10 6k GTD.
We came in 8/8 on a really soft FT. I had not made this FT before but the play was probably some of the worst I had ever seen.
Here are some pinnacle hands:
This was the very first hand, there was a double bust out before the FT and this hand cost us a pay jump:
This hand cost us another pay jump, I couldn't believe it:
Huge flip:
I Wasnt worried:
Here is our bust-out hand, like I said, play is horrible: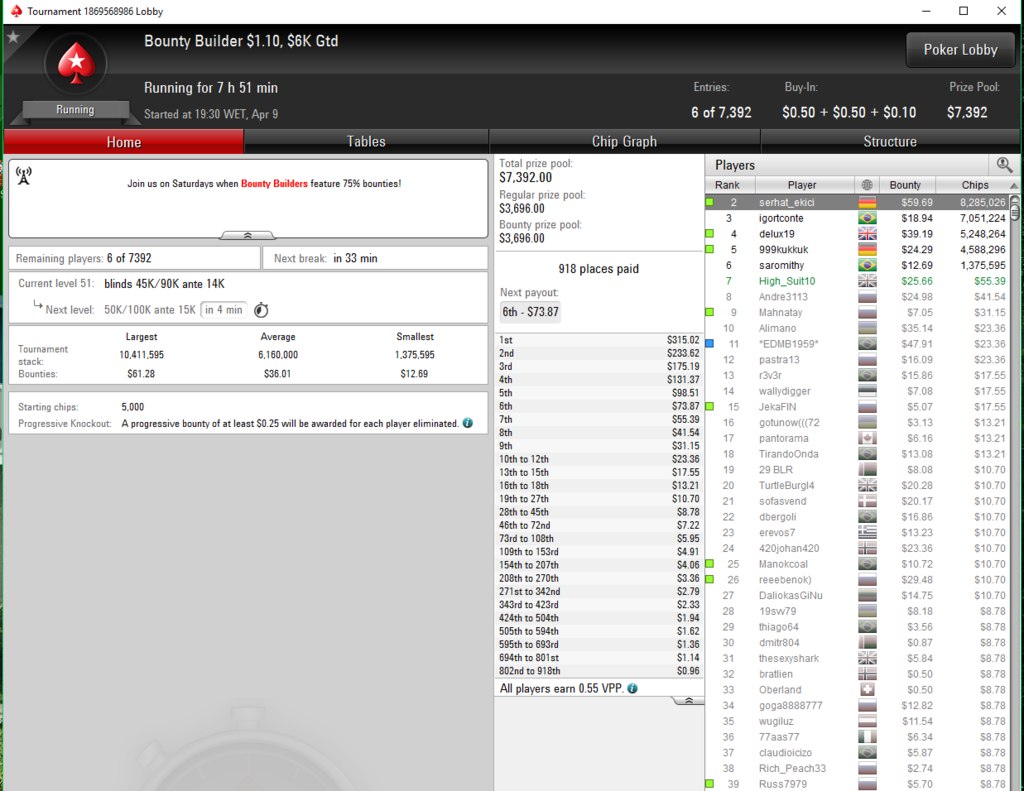 We went out in 7th for $55 + $25 in bootys. Those two previous hands cost us around $45 where the players should have busted.
The next FT was a small one but took about 8 hours.

It was the $0.55 Bubble Rush. Again, never made this FT before either. Came into the FT in 2nd with 70bb. Was another super soft FT as expected although near the end there was one player who gave me a really hard time.
My stack was swinging all over the place but I did end up 3 handed. The player that gave me trouble was "jack daniels" He put me in some seriously difficult spots. I boomed all the hands including my bust out hand but they have not come through on the replayer yet.
Anyway, I ended up open jamming 55 in sb for 20bb vs him and he woke up with AA. Pretty annoyed. If the hands come through I will post them on the next blog they were very interesting hands where I bet the river for value where I was close to the top of my range and got shoved on.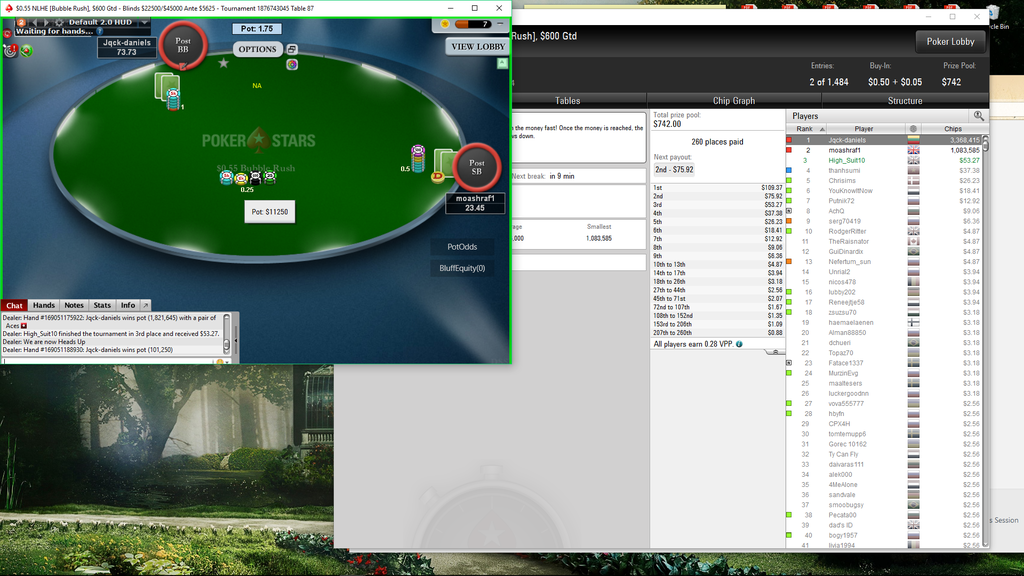 I busted in 3rd for $55 again.
I wanted to attach a HM2 graph here but HM2 cannot seem to handle tracking Bounty MTT's. It says I am up 3k in a few days which is obviously wrong. Its never been able to track them for me and after a quick google search, it seems I am not the only one. There seems to be a fix but it takes a lot of work, including creating a separate database and I cannot be bothered with that. I am hoping to switch to PT4 at some point anyway, HM2 has always given me a headache.
Week 1 BR:
That's me done for the week probably. I always say that then fire up some table near the end of the night
.
I will leave you with some funny hands I managed to boom, GL at the tables,
TJ
Does this guy own my soul?