I played really good yesterday night until my my monitor stopped working and I had to multi-table to much tables for a 13-inch laptop screen. I don't consider it as fishy play by me, it was just unlucky.
However I managed to final table one of the last MTTs that night. I think there is a poker god after all
Actually, I got pretty much close to even that session after that misfortune with my screen.
Now, Im going to play a session in the morning and then get some more sleep. I want to play the poker school online qualifier that runs at 5:00 Swedish time and also the one who runs at 9:00. Thats why Im up so early today.
For your pleasure I added two screenshots of the difference between multi-tabling on the laptop vs the monitor (Its fixed now btw). I also saved a hand that I will put up in the replayer and make a thread in the forum for your opinions and advice later today. Hopefully I will get some good input
Take care everyone
Regards
Peter
External Monitor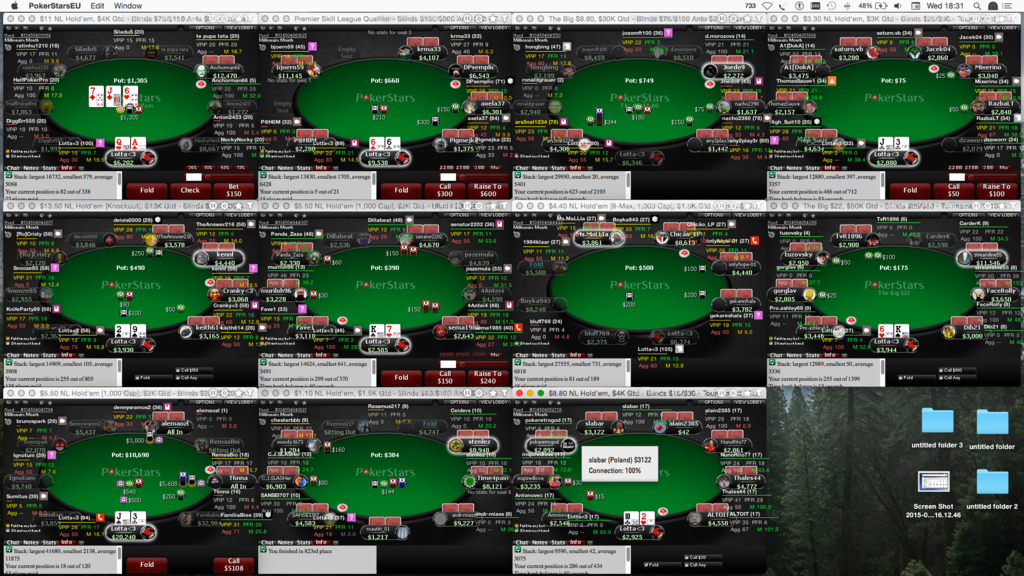 Laptop 13 inch screen (Imagaine playing all those tables above on the laptop screen)