I know, I couldn't come up with a more creative title for this blog entry but this line pretty much sums up what my main goals are for this short trip.
When grinding for long hours in the same places and seats you sometimes forget to listen to what your body tells you. Heck, I sometimes even knowingly ignore that I'm tired, hungry, thirsty, tilty, unhappy, bored etc. because my mind is so heavily focused on poker - or rather winning at poker..
This time my focus lies on my health and happiness. I try to listen closely whenever my body sends me signals and will get up from the tables immediately, I will try to maintain a healthy nutrition with regular meals, drink at least 3 liters of water each day, get at least 7 hours of sleep each night and never stay longer at a table unless it's really good. I figured that switching locations, seats, tables etc. gives your mind fresh impressions and also helps to stop it from revolving around all sorts of "unhealthy" thinking.
After a quite relaxed 16 hour travel with lots of room on my window seat in the back of the plane I arrived, picked up my rental car with dollar and stopped at Wholefoods for my first healthy food shopping session.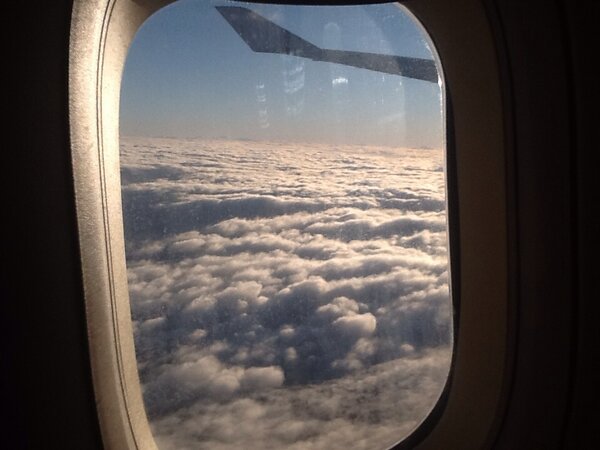 I then checked in at the Quad, dropped my bags in the room and headed over to Caesars for a short first session. An hour into the session my body told me to get some rest, so I obliged.
Next day - fresh and rested - I went for an extensive Wholefoods breakfast, then made a quick visit to the outlet store nearby to buy a pair of new Nike Air Max 90s and some new Jeans.
I hit the felt back at the B with a shorthanded 2/5 must move game. Pretty soon I got dealt my very first aces of the trip. I 3-bet a $20 open from an unknown and a call from an aggressive guy who I had started the must move with to 70, the original raiser folded and the aggro guy called. On a flop of
I lead 65, which he tank-called. Deuce on the turn and I put him all-in for another 250 while trying to put my best bluffing face on. He kept staring at me and tried to talk me into giving something away. After a few seconds he couldnt resist his curiosity saying "Let's see if you really have the aces..." and made the call. The river
scared me for a second since he might have suggested sitting on Kings with that statement, but he quickly mucked.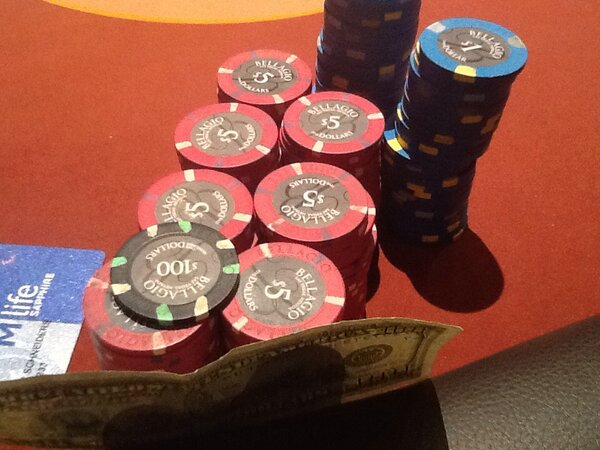 So there I was, sitting in my first live game since last year winning my first big pot. I was happy to be in Vegas again.
Later that afternoon I visited my buddy Dieter who is running a German brats n burger restaurant down on Charleston Boulevard. Combining the first burger of the trip with a nice chat in German was very comforting. The burger was awesome and so is his currywurst which I already tried on my last trip. Go check out "Dita's" when you are in Vegas!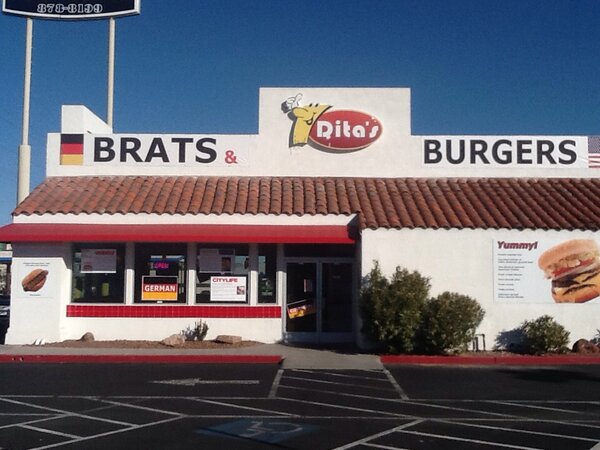 Yesterday I finally checked out of the Quad to pick up my buddy Steve from the airport. We checked in at the Flamingo, then hit the Wynn and the Mirage that night for more 2/5. The two sessions were pretty uneventful and we still had to fight against our jetlag problems, so we wrapped it up pretty early.
Today I already had some good sessions at the B and at Caesars, where they are currently running a WSOP circuit event. So right now I am looking to find my buddy Steve and decide where we are going to head for swing shift.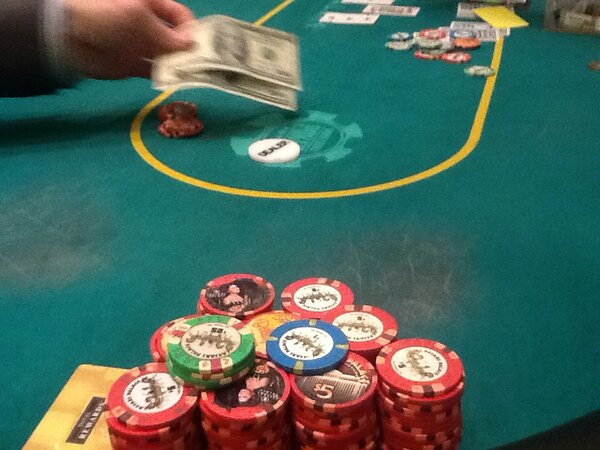 If you like to view my entire Vegas trip wrapped in pictures chronologically just follow my twitter account, I shoot them all up there. In case you are in town right now and would like to meet up for a drink just tweet me!
Let's see what this weekend and next week brings. Thanks for reading!
- Felix