Hello
My name is Andy or harchibald3 at the online tables. I have decided it would be a good idea to blog my MTTSNG progress.
Why MTTSNGs instead of single table tournament or spins ?
Graph 1 STT
Graph 2 Spins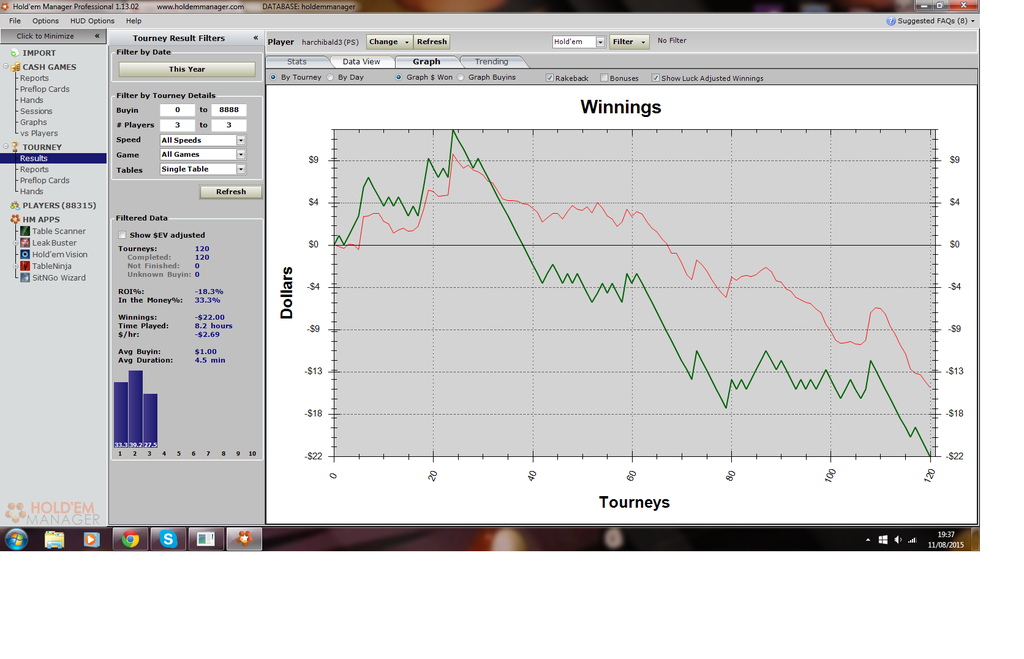 Graph 3 MTTSNGs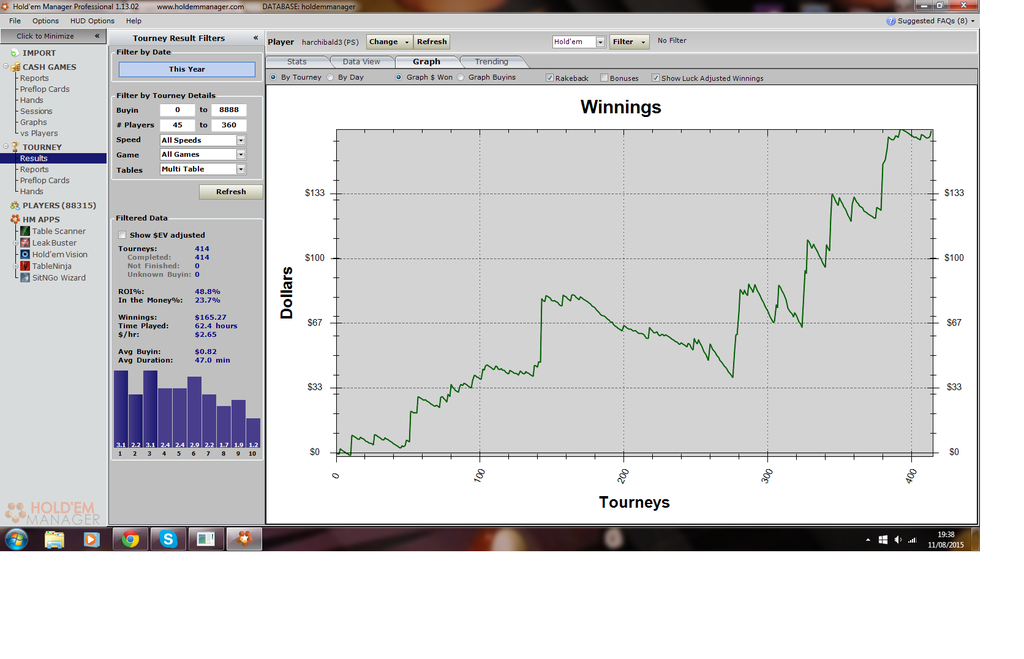 As you can see I have a much better record at MTTSNGs, I am the first to admit that I am a fish when it comes to Spins and I dont enjoy them. I actually getvdepressed playing them.
I cant put my finger on why my STT record this year is less than superb aswell as I feel that I am okay in that variant.
When it comes to MTTSNGs I just love the variant, I can also play 20 tables no problem when playing them whilst I struggle to play 20 Tables of single table sngs and I enjoy them more.
I aim to keep this blog up to date as I can whilst going through the level up to about $15s. I dont think I could 20 table and make a profit after that.
When playing MTTSNGs I have a 200 buy-in threshhold for which games I play but wont go below the $0.50s as the $0.25$ are normal speed and I tend to play Turbos as my default game.
Thanks for taking the time to read about me
Andy (harchibald3)