Hello Conchy<3,
The section to input marketing codes is at the bottom of the page when
creating your account
, as is mentioned in the
details of this promotion
and shown below.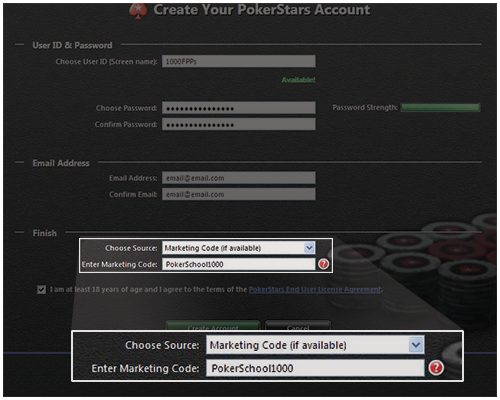 To the best of my knowledge there is no way to enter a sign up marketing code after you have created your account but
support@pokerstars.com
will be better equipped to answer that question for you.
promotions page
to see if there's something you can take advantage of.
Cheers,
Chris