So the story goes ....
I've seen a lot of new players ranting about being sucked-out on while playing online and I keep telling them that 'That's Poker' and it happens in live games too.
Now I can provide proof that it happens live also with this hand below from a live 200Nl cash game I was playing in my local card room last night.
I flop what I would expect to be the nuts OTB, guy in the big blind shoves over the top on my flop bet, I snap call and then this happens: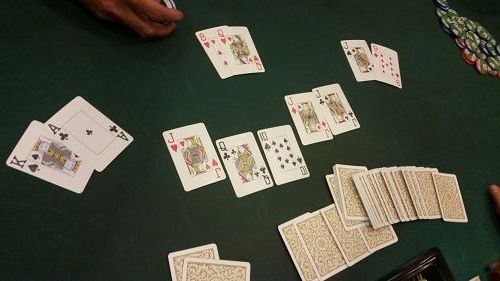 Oh well, that's poker!
After 3.5 hours of play I recovered to cash out with €10 profit, after that beat I'll take it!
Raiser